School Staff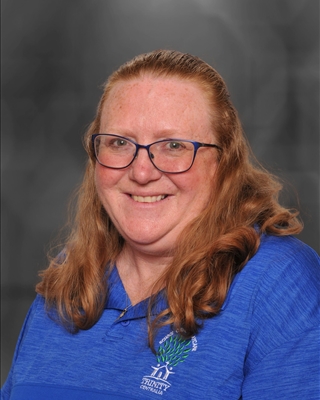 Christina DeBoard – Principal
Mrs. Christina DeBoard has been at Trinity Lutheran School since August of 1994. She taught 3rd grade until they combined classes. Then, she taught 3rd and 4th grade. In 2019, Mrs. DeBoard was asked to be principal. She continues in that role as well as teaching various classes including technology classes for all students. She also leads the Kids of Praise (KOP).
Mrs. DeBoard's husband, Jeff, is a math teacher at Woodlawn High school. They have 2 daughters and they are also teachers. Cassie and her husband, Shawn Hill in the Centralia area. Cassie teaches 4th grade at Willow Grove. Corinne is a high school Math teacher at South Central High School.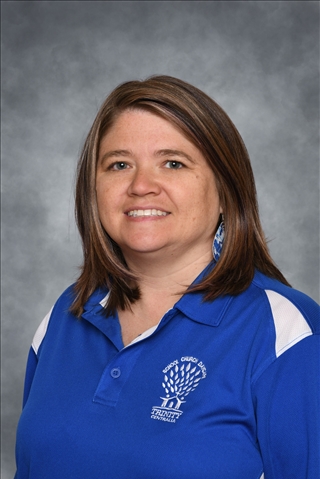 Sarah Arnold – Secretary
Mrs. Sarah Arnold started working at Trinity in 2016. She started over at the daycare, then in 2019 went to be the Church Secretary. She currently serves as the School Secretary. She was born and raised in Greenville, IL. She received her Associates degree in Computer Programming / Specialist. She met her husband Wayne in January 2000 and married in January 2007. She has two children named Alivia and Avery. She enjoys watching her children playing sports at Trinity. The Arnold family lives in the country along with her chickens, two cats named Bailee and Tilly, a dog named Peanut along with three turtles named Snappy, Malz and Mojabummer. When she isn't taking her children to sports activities, she enjoys spending time with her family and friends. Her favorite scripture is Proverbs 16:24 "Kind words are like honey sweet to the soul."
Kathy Ruscher – 1st / 2nd Grade Teacher
Mrs. Kathy Ruscher is a member of Trinity Lutheran Church in Centralia. She has served at Trinity for 27 years. Kathy has been a Preschool teacher, teachers' aide, and Kindergarten teacher. She currently serves as First and Second grade teacher. She is an alumni of Southern Illinois University in Edwardsville with a masters degree in Elementary Education. She and her husband Michael have four grown children and two grandsons.
Scott Moran – 3rd -4th Grade Teacher
I have taught for 13 years in roles ranging from classroom teacher to coach to special education director/administrator and am happy to be part of the learning environment here at Trinity.
I was fortunate enough to graduate from two fantastic colleges in McKendree University with a bachelor's degree in education and Northwest Missouri State University where I received my master's degree in educational administration. I am also an honorably discharged member of the United States Army and served overseas before I went to college. Last but certainly not least, I am the proud father of one son, (Peyton) who is currently attending the University of West Georgia.
Kristi Britt 5th – 6th Grade Teacher
Kristi Britt is the 5th/6th grade teacher at Trinity Centralia. Mrs. Britt also teaches 7th/8th grade literature & reading as well as physical education. She has been a part of the Trinity family as a parent, substitute teacher, teacher's aide, and teacher for over 10 years. Mrs Britt graduated from Southern Illinois University at Edwardsville.
Mrs Britt lives on the family farm with her husband Steven. She has 4 children, Austin, Tristan, Samuel, and Elizabeth. All four of her children attended Trinity Centralia, and attend/graduated from Christ Our Rock Lutheran High School.
Mrs. Britt loves teaching at Trinity Centralia, describing her job after 30 years of Social Work as "The best job, with the best students, at the best school." Mrs Britt's favorite Bible verse is 2 Timothy 1:7 "For God gave us the spirit not of fear but of power and love and self-control". She states "Watching the spirit work through these students and school on a daily basis is such a blessing."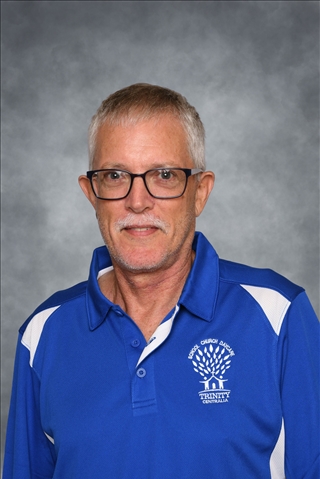 Dave Klein – Junior High Teacher
Mr. Klein received his BS from Concordia Nebraska in 1984 and his MS from Concordia Mequon in 1995. He has taught various grades in Florida, Wisconsin and Illinois. He also served as a Principal in Louisiana and Illinois. He has served at Trinity in Centralia since 1999. He is married with two grown children and one grandchild.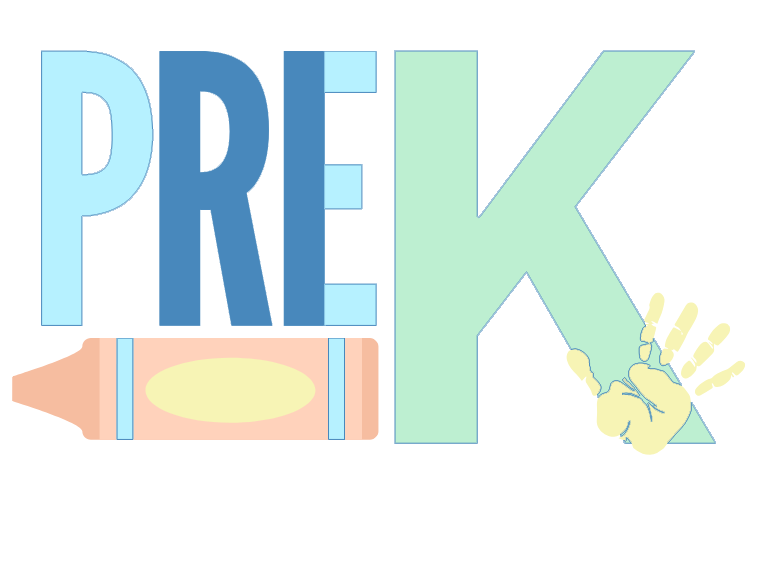 Tarra Persing – Preschool Teacher
Tarra Persing comes to Trinity with a degree from Greenville University and a great heart for children! Tarra has experience in Early Childhood Education and creates a welcome learning environment for her students!
Brooke Hays – Pre K Aide
Brooke has been a fantastic addition to the Trinity Family, working with Pre-K students!
Molly Wilson – Pre K Aide / Aftercare
Brooke has been a fantastic addition to the Trinity Family, working with Pre-K students!
Sheila Bremer – Kindergarten
I came to Trinity from Portland, Oregon. I have been teaching for over 30 years. I graduated from Concordia University Portland with an Education Degree and a Master's in Education. Previously I have taught in Oregon, Washington, Illinois and Texas. My teaching experience extends from childcare to 3rd Grade teacher.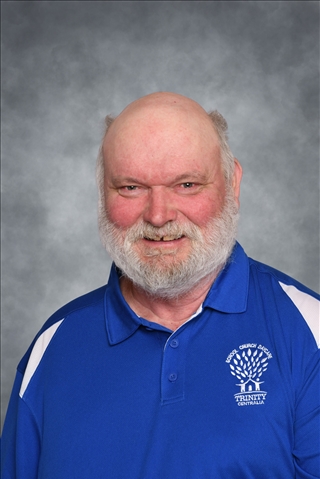 Tony Starr – Custodian
Mr. Anthony Starr is a member of Trinity Lutheran Church and serves currently as the custodian for Trinity Lutheran School. He has been with Trinity since October 2011. He was born and raised in Centralia. Tony's favorite thing he likes about working at Trinity is Lunch Time. His favorite hymn is "Do Lord". His favorite scripture is John 3:16 and Psalm 117:1-2. His favorite food is chicken but he enjoys any kind of food.